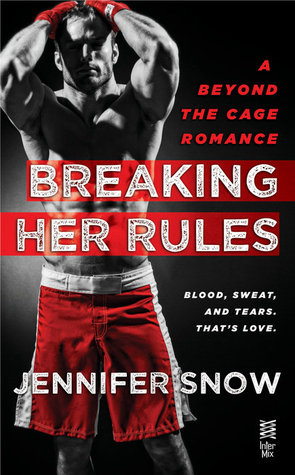 5 STARS!
Jennifer Snow has a knock-out on her hands here!
I really enjoyed this book! From the first couple of sentences of Chapter one, you are intrigued and drawn in to see what's going on as Grace and Walker's story starts to unfold. Grace is a MMA Fight Promoter in Las Vegas, and when her best friend Kylie calls her up needing a favor, she of course can't say no. So what if she's three weeks away from ending her lease and moving in with her boyfriend Erik, she still agrees to let Kylie's big brother Walker crash on her couch until she moves.
Walker has just dropped out of law school to move to Las Vegas to take up MMA fighting full time and his disapproving father has cut off his trust fund, so he's broke. Sparks start to fly as the old crush Grace had on him in school flares up and Walker finally notices she's alive. Read the book to find out if their attraction will win out or if she will still be moving in with that boyfriend in a few weeks, and to see if Walker can pull off the first big fight of his career.
** Received free from Jennifer to review **