4 STARS!
A fun, sexy read!  The characters feel real and make you want to like them.  By the first couple of chapters, you are pulling for them to get together.  The one thing I wasn't enthralled by, were all of the descriptive scenes that they imagined doing to each other.  After a hot scene, I want to see how they interact and whether they're going to admit their feelings, etc. … not have them be abruptly pulled back into real life and out of their head.  It was still a very enjoyable book, I just would have given it 5 Stars if I hadn't disliked that aspect of how it was written.
Jack Barnes, US Navy SEAL, is on leave to be best man at his fellow SEAL Cade's wedding in Vegas.  He's marrying Lucia, who is the little sister to Natalie Lewis, the bartender at Bottoms Up that Jack has been crushing on for years.
When Natalie overhears a bet made between Jack & his brothers and fellow SEAL's about whether he can get her into his bed during the trip to Vegas, she decides to set him up.  She's going to do the seducing, and then walk away before falling into his bed.  Only it doesn't exactly turn out that way.
**  Received free in exchange for an honest review  **
Book Title: To Dare a SEAL
Author: Sara Jane Stone
Release Date: 11/16/15
Genre: Contemporary Romance (HOT)
Tour Host: DRC Promotions
Book Blurb
Playing best man in his teammate's Las Vegas wedding is not U.S. Navy SEAL Jack Barnes' idea of a vacation—especially when the maid-of-honor is the one woman who knows how to push his buttons. Now his teammates are taking bets on whether he'll end up in the fiery bartender's bed. Not one to turn away from a challenge, Jack vows to seduce Natalie Lewis. And he'll do so on his terms—demanding complete control.
The tantalizing SEAL may have a hand-over-your-panties smile and a body she'd love to explore, but there's no way Natalie's falling into his bed. No, she's going to get revenge. After bringing Jack to his knees with a series of Sin City dares, she'll walk away. It's the perfect plan—until it backfires. Beneath his devil-may-care attitude, Jack's unbridled desire proves irresistible. But he also requires the one thing Natalie can't give. Control.
Buy The Book
Amazon – BN – iBooks – Entangled Publishing
Other books in the series
The first book in the sexy new Sin City SEALs series by Sara Jane Stone!
He can resist everything…except her.
For the first time in her life, art therapist Lucia Lewis is ready to live. And the masquerade ball in Las Vegas is just the place to find a ridiculously hot guy to complete her wicked to-do list. The only rule? Her elegant Venetian mask-which conceals the scars that have always held her back from the life she deserves-stays on.
Navy SEAL Cade Daniels heads to Vegas on a mission to keep his best friend's little sister out of trouble. Except the woman he's sent to find is all heat and flame…and perfectly capable of handling herself. And him. But the moment Lucia's mask slips, the need to heal her, body and soul, is complete and absolute temptation.
But revealing himself could cost him the one thing he isn't willing to risk…his heart.
Buy The Book
Amazon – BN – iBooks – Entangled Publishing
Giveaway
About The Author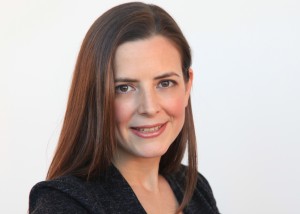 After several years on the other side of the publishing industry, Sara Jane Stone bid goodbye to her sales career to pursue her dream-writing romance novels. Sara Jane currently resides in New York with her very supportive real-life hero, two lively young children and a lazy Burmese cat. Visit her online at www.sarajanestone.com or find her on Facebook at Sara Jane Stone.
For sneak peeks at Sara Jane Stone's latest red-hot reads, giveaway and more, join Sara Jane's Seducers! facebook.com/groups/324831797700603/
Connect with Sara
Website – Blog – Twitter – Facebook – Goodreads – Newsletter
Hosted by